Printed promotional wet wipes in individual sachet
Click image for details
Click image for wet wipes factory tour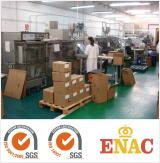 Our wet wipes are manufactured out of several materials(cellulose paper, non-woven 38 or 55 grams), packing (Kraft paper, Couché paper, Silver PET, transparent PET), and dimensions. Standard fragrance is lemon, lavender or tangerine. Your own design refreshing towel can be ordered from 2.000 units onwards with flex printing up to 4 colours. CMYK process (photo quality) printing is possible from 5.000 units.

Standard sizes 60 x 70, 60 x 80, 70 x 70, 60 x 100, 70 x 120 and 75 x 130 mm.

If you want any other liquid product (sun cream, shower gel, hand cream, shoe polish, etc.) to be filled in a sachet with or without wipes please contact us.
PRINTED PROMOTIONAL WET WIPES PERSONALIZED IN INDIVIDUAL SACHET
© Copyright 2013.